Things To Do
On A Klamath Vacation?
There are many things to do on a Klamath vacation. We like to go hiking and camping and canoeing and exploring. But one of our favorite activities is to enjoy the fresh air and look at all the beautiful scenery.


There are lots of things to do – it depends on your interest. Do you want adventure and excitement? Or do you prefer something peaceful and tranquil? Or do you want something in between? No matter what your tastes you'll be able to find something that meets your needs.




Downtown Klamath Falls has the Favell Museum which features displays of western art and Indian artifacts. Across the street is the Klamath Art Gallery and features works by local artists. Just down the street across the Link River is the Baldwin Hotel Museum where Teddy Roosevelt once stayed. During the summer months ride the Linkville Trolley. A round trip ride only costs $1 and takes about a half an hour. The starting and ending point of the trolley is the Klamath County Museum.



While downtown visit the Ross Ragland Theater. The theater features professional acts and shows from classical to country western. These shows are not available during the summer months; however, there are several local productions. I played the king in one of those local productions (Cinderella) in 1999. (It's good to be the king!)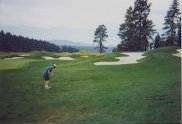 Another thing to do that the Klamath Basin is famous for is golf. Play on one of the three public golf courses – the Arnold Palmer-designed course at the Running Y Ranch and Resort, the Harbor Isles Golf Course near the Upper Klamath Lake, or the Shield Crest Golf Course on Hwy 140 west of town. All the courses are open year round depending on the weather and if there is snow on the ground.


If you prefer hiking or biking there's the OC&E Trail – this converted railroad line goes from Klamath Falls to Bly and is about 100 miles in length. There's also the Link River Trail and the Moore Park Nature Trail (both are 2 miles or less).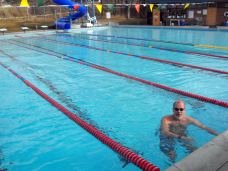 One activity you can do year round is go swimming! (This is my favorite activity!) I swim laps 3 times a week at the Ella Redkey Pool no matter the weather. The water is geothermically heated and is at a temperature 83 and 85 degrees even if it's snowing or sunny. Two other indoor pools are located at the YMCA and at the Oregon Institute of Technology.


Other things to do after a morning or afternoon of activity is to relax at one of the many restaurants in the area. There are not too many national chain restaurants other than fast food. For the best places to eat drive down Main Street, South 6th Street, or Washburn Way. Click here for places to eat on a Klamath Vacation.


If you're looking for something more scenic, travel north to Crater Lake National Park. It's only about an hour and a half from Klamath Falls. Crater Lake is a great day trip where you can see the magnificent lake, go on a boat tour, drive around the lake on the rim drive, or go for a hike on one of the many trails. An added treat is to spend the night (or several nights) at the Lodge. Seeing the sunrise over the lake from your bedroom window is an unforgettable experience!


About an hour south is the Lava Beds National Monument. It is another great family vacation destination. Exploring an underground cave is both exciting and adventurous. Some of the caves are big enough to walk in and other caves you have to crawl through. My favorite is the ice cave. Even in the summer time there is ice in the bottom of the cave! Captain Jack's Stronghold is a natural lava fortress where a kid can pretend he is back in the old West.


There are also over 20 hiking trails in the Winema National Forest west of Klamath Falls. The range of difficulty for these trails ranges from easy to very difficult. The Mount McLoughlin Trail (one of the most difficult has been completed by 3 of our family members).




For other things to do on a Klamath Vacation click here.

Return from Things To Do to Klamath Vacations Home Page