Klamath Falls Camping
On A Klamath Vacation
An excellent Klamath Falls Camping location is the KOA Campground. You can make it your 'home away from home' since most vacation destinations are within an hour and a half and when you return 'home' you can enjoy the amenities that a city the size of Klamath Falls, Oregon, has to offer.




The KOA Campground is located close to the Crater Lake Parkway (the main North/South road in the city) and provides quick access to Highway 97 North, Highway 140 East, and Highway 39 South. The campground is located on Shasta Way not far from Thunderbird (grocery store), Kmart, and Fred Meyer, all within less than a half a mile.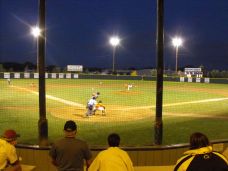 It is also close to the fairgrounds and to Kiger Stadium where you can see the local baseball team play in the summer. Or, forget cooking and drive down to South Sixth Street (take a right on Crater Lake Parkway and go about a mile) and find one of the many restaurants and places to eat.




KOA Kampground – Klamath Falls, Oregon
Tent/RV sites: 18 tent sites/ 73 RV sites
Open: All Year
Rates: $27-31/night
Directions: Go west on Shasta Way off Crater Lake Parkway in Klamath Falls.
Other info: Wireless Internet, Cable TV, Swimming Pool, winner of KOA Presidential Award 2009
Contact: (541) 884-4644 (800) 562-9036

For more information about the KOA Kampground click here.



View Klamath Falls Region in a larger map




Return to RV Camping Page from Klamath Falls Camping Page.

Return to Home Page from Klamath Falls Camping Page.